In Colour Album-Jamie xx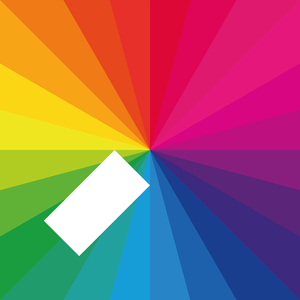 Hang on for a minute...we're trying to find some more stories you might like.
This week's review will dissect one of the most musically insurgent electronic albums since Daft Punk's Discovery. This album is also one of the few electronic albums I can stand. Jamie Smith, known artistically as Jamie xx (due in part to his involvement in the reverb-whisper-pop outfit The xx), is a British DJ, producer, and recording artist from London.  In Colour is his second musical effort, released in 2015, after his cerebral post-dubstep remix of Gil Scott Heron's album I'm New Here in 2011.
Yeah, this guy remixed an entire Gil Scott Heron album – with Gil's permission in the form of a handwritten letter, I might add. Is further introduction really necessary? Perhaps most importantly, In Colour is as much of a step forward as it is a step deeper, as Jamie unveils an entire league of production methods only barely touched upon in his previous productions.
Jamie's melodic use of samples and unorthodox synthetic bass rhythms converge into a sonic agglomeration that is simultaneously beautifully devoid of kitsch club beats but danceable in its own way. If this album was any more ahead of its time it would be titled Back To the Future.
The opening track, Gosh, begins with an industrial drum beat lightly salted with pitch-shifted vocal samples, and ends with a monolithic synth-climax straight out of Blade Runner. The next track, Sleep Sound, leads with a cascade of bell tones, and later descends into a sleepy muted banger who's sound can be likened to how REM sleep feels. The same can be said for the closing track, Girl. The vibrant and hazy background vocals and organic bass guitar personify the album to be as kaleidoscopic as the cover.
Cut 9, I Know There's Gonna Be (Good Times), throws the rest of the album for quite a loop with the addition of Popcaan and Young Thug. That said, the production is as steadfast and dense as all the best tracks on the album. The soulful Persuasions sample and the off-kilter steel pans really craft a Caribbean dancehall vibe. It's not surprising that this was the albums biggest single and the only cut with mainstream radio airplay under its belt.
The influence that early dubstep has on Jamie is noticeable, but this only comes in subtle hints through his callbacks to big beat and gabber on tracks like Gosh (previously mentioned) and Hold Tight. It's not like he's regurgitating Skrillex riffs.
Additionally, Jamie wears his British heritage on his sleeve throughout the entire album via reoccurring grime motifs. This is most apparent on the tail end of Sleep Sound when he embarks on a Wiley-esque club rant about having a good time. Jamie gets this album as British as he possibly can without spilling tea and crumpets on his computer. Obvs crafts a more down-tempo atmosphere with tender overtones. This cut would have been worthy to be blasted from John Cusack's boombox in Say Anything if it existed in the 80s, despite its lack of lyrics.
Though this is not to say that this album is perfect. A few cuts on the album venture into the transcendent jest that most tracks deliver, but lack originality or are simply flat, uneventful or repetitive. Tracks like Hold Tight and Just Saying come to mind. I don't really care for Stranger in A Room either. Those vocals leave a good bit to be desired. However, regardless of its imperfections, this album's numerous high points outshine its sparse low points. This album is a beautifully dense electronic odyssey, and a decent to a strong 8/10.