Charly's Taqueria Review
Small location; huge flavor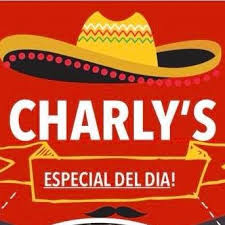 If you're  a fan of Authentic Mexican food and are looking for a new place to try, I  recommend you go to Charly's Taqueria located at 1830 S Pleasant St. in Springdale. I walked in and was greeted with fabulous smelling herbs and spices flowing into the eating area from the kitchen. The walls were lightly decorated with paintings and other simple hangups.
This quiet little taco spot has quality food for very inexpensive prices ranging from a whole meal for the sweet price of only $10. The service is super positive, caring, and friendly: great customer service with high caliber food. They really try their best to make your experience there a memorable one which is why i can see that even with such a tiny location, many continue to come back and eat here. The steak tacos that I ordered for my first time were by far some of the best soft shell tacos I've had in awhile. I really enjoyed them, they are my favorite by far. They look and taste amazing.
I also got the rice which is also very delicious along with a separate order of Fajitas. My one complaint may be however is the music. Not the variety of it just the volume, the place is rather small and the music is cranked very high. However even if you only need a to go order I recommend that you stop by Charly's Taqueria for some good authentic Mexican Food. It's a wonderful experience!