Big plays, big stops hope to power basketball team in tough conference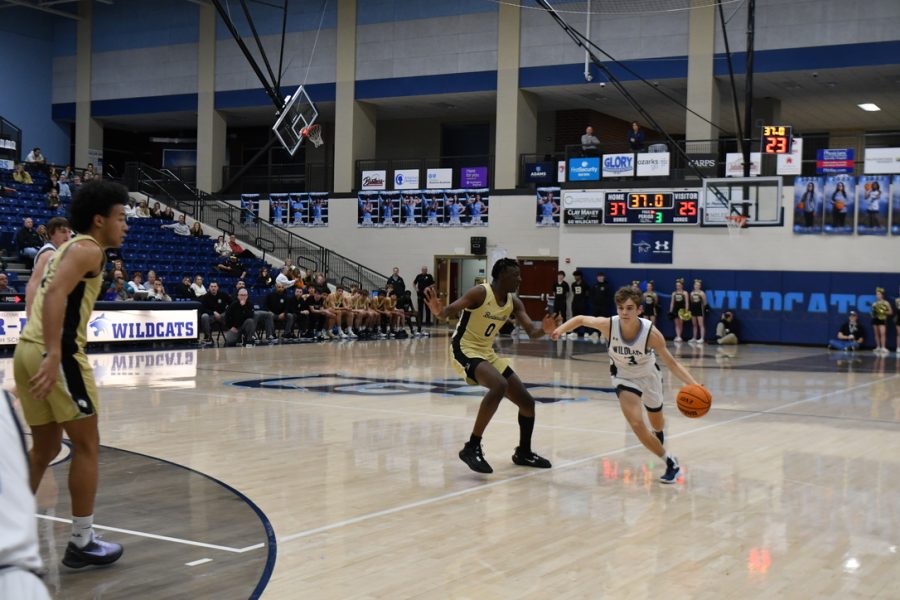 Coming into the season after a second round exit last year in the playoffs, the boys basketball team looks to be off to a hot start to start the season. This season the Wildcats return seven seniors but only two returning starters. 
"So far we have had guys step up every game and everyone is sharing the rock which leads to easy scores," senior power forward Nate Kingsbury said. "We're also finding ways to get stops on defense and it's been hard for other teams to get up good shots".
The basketball team opened up with a win against Siloam Springs and then played in a tournament this past weekend against some tough teams. The first matchup for the Wildcats was against Blytheville. 
"This was no easy task. They had a 4-star recruit that is committed to Ole Miss," Kingsbury said.
The Wildcats battled well but ended up short in the end falling 59-48. The Wildcats wrapped up the tournament by winning the last two games against Dumas and  Monticello. 
"I think early on we're gonna have to share the ball and be proficient on defense, making big plays and coming up with big stops, and if we do all those things, everything will come together for us," Kingsbury said.
The Wildcats have Kingsbury under the basket, as well as senior center Jake Fotenopulos. With the size of sophomores Hayden Wood and Jaxon Conley in the mix, the opponents may find moving the ball a challenge. 
"Jaxon brings in some extra length for us and has been playing well on offense and defense and getting some steals when we need them," senior point guard Jake Myers said. 
Wood, a shooting guard, also brings in some size at 6'3", and has been getting playing time for the Cats. 
"Hayden can come off the bench and knock down 3's when we need a spark," Kingsbury said.
The Wildcats will start conference play on Dec. 21 against Rogers Heritage, where Myers looks for some big time players to step up. 
"I think for us to be successful, our two bigs will have to step up, Jake Fotenoplus and Nate Kingsbury, and I think that's who we're going to be counting on to give us good minutes and scoring," Meyers said.
The Cats will face some tough competition, as Bentonville and Bentonville West both return at least three starters from their 2022 squad. Bentonville was also runner up in the 2022 state tournament, but they fell short to a talented North Little Rock team. Fayetteville will also be one of the more experienced teams in the 6A West for this upcoming season.
Despite finishing fifth in the conference with a record of 16-7, the Wildcats will look to make a run this season and hope to be in one of the top three spots in the conference standings by the end of the season and are looking forward to making a playoff run in March. 
"Everyone is gonna realize by February what kind of team we are," Kingsbury said, "and I think we're gonna shock some people."