Loyd approaches each game as final match
COVID-19 challenges coaches' approach to game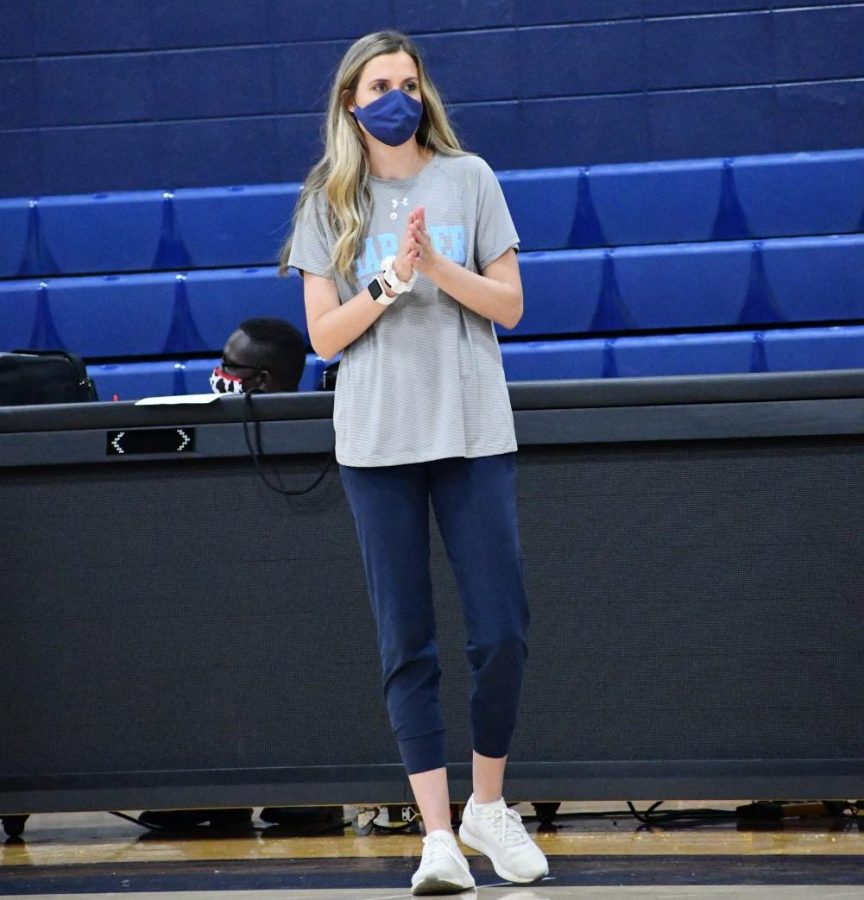 COVID-19 times for sports have been really tough, but some coaches are using this to fuel their team into well oiled machines. While some coaches and teams might get deterred by the pandemic, coaches strive to make the most out of the circumstance by using COVID as an advantage such as volleyball coach Cassie Loyd.
Covid has been used by many of our coaches as a battle cry for a thought to have in the back of their players minds. 
"You don't really know when the last game/match/set is going to be, so approaching every game like it's your last puts a little more intensity on it," Loyd said.  
While the coaches use it to an advantage, the players just try to ignore it.
"[We] don't try to have it different than any other season," senior middle Faith Donnell said, "we just have fun with it."
COVID may be at the back of everyone's minds, but the pandemic cannot hold back the Lady Wildcat volleyball team. The team started the conference season off with a 3-0 record.
Speaking of potential, cross country led by Joseph Crommett, is highly motivated through these tough times. According to sophomore Dawson Welch, Crommett's motto for the year is "it's a good day to be a Wildcat". 
According to Welch, the motto is pushing the Cross Country team to the highest level. While all of the out of state meets have been cancelled for this once in a Har-Ber lifetime team they still have hope. 
"We probably have the best team in the history of Springdale, we're ranked number one for the first time ever and it´s just such a positive atmosphere this year," Crommett said, "everybody wants to try to win and their appreciating each other."
The Silver Stars are taking a different approach. Silver Stars coach, Dawn Rhodes believes the virus is keeping the team motivated. 
 "[The] motivation is them every day working, fighting for them to make them the best they can be for their school," Rhodes said. 
 "We kinda just treat it like the same, we're not really sure how its going to go but we're still having practice and we're still working on our comp dances," Silver Star co-captain Maddie Easterling said, " we are just treating it like we are gonna have a normal season."
Each coach has taken a different approach to the pandemic in order to make their teams the best they can be.