Silver Stars kick competition at State despite COVID-19 complications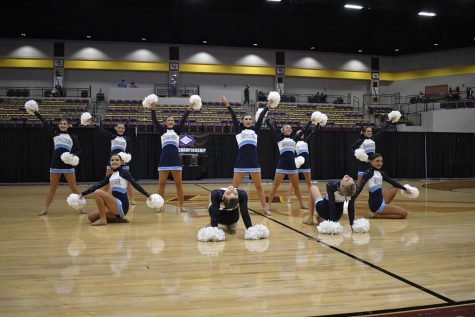 Stepping into the competition, sophomore, Ella Quinlan is immediately hit with an intensity not yet felt this season. Unlike most competitions, a state title is on the line. 
"The overall vibe was pretty intense. State brought a whole new level of intensity than the regular competitions," Quinlan said. 
 After losing about eight members, including two officers, to a wave of both contact tracing and testing positive, the Silver Stars had to make last minute adjustments. 
"We lost a lot of girls due to COVID-19, so we were making changes Thursday and we had to leave Friday," senior co-captain Maddie Easterling said. 
Although losing half their team put them at a disadvantage, the girls did not want to give up.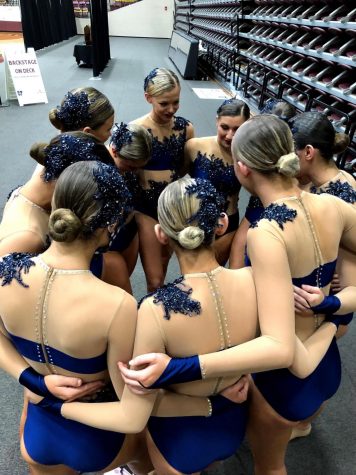 "We didn't want to just not go though because we had worked so hard all year," Easterling said.
The team ended up 4th in Jazz, 2nd in Kick, and 5th in Pom. 
"After the competition, it was kind of a moment of sadness and realization that our competition season was over," said sophomore, Sarah Gill. 
With the situation the team was put in, they believed they did the best they could. 
"I believe that our  team did everything and everyone worked together. I don't think we would change a thing, " Gill said. 
The captains agreed.
"State was exhausting, but totally worth it," Easterling said, "I'm really proud of everything we accomplished." 
The Silver Stars put in many hours prior to the competition. 
"The week leading up to the competition, we had 2-6 hours of practice a day, " Quinlan said, "We had to make several changes throughout the week because of all the quarantines." 
Overall the team is proud of what they accomplished with the difficulties thrown at them.