Student rallies from COVID-19 repercussions
Saturday, September 19, junior, Camden Tucker and her family spent the day fishing in Norfolk Arkansas. After a long day of fishing and feeling perfectly healthy, Camden began seizing, went into cardiac arrest, stopped breathing, and was in critical condition within an hour. 
"If it wasn't for the CPR my mom and dad did on me, I would not be here today," Camden said. 
Because they were in such a rural area, Camden's parents, Stephanie and Donald Tucker, had to perform CPR on her until the volunteer fire department and EMTs arrived. 
The cause of her cardiac arrest has been traced back to COVID-19. According to Stephanie, they wouldn't have known that Camden had COVID-19 if it had not gone to her heart because she was asymptomatic of all usual symptoms. 
Although Camden received open heart surgery when she was five years old and two surgeries in 8th grade on the electrical parts of her heart, she was not considered at high risk of contracting the virus. Still, Camden's family took extra precautions in keeping Camden healthy and safe.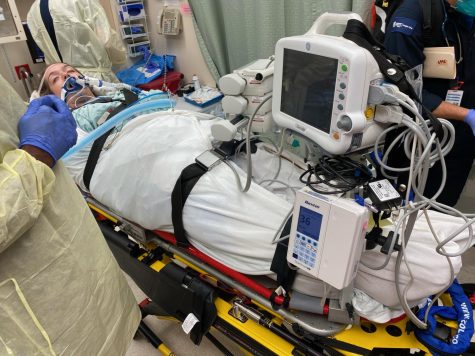 After being airlifted from a hospital in Mountain Home, Arkansas,  Camden was unconscious for six days before she woke up in the Little Rock, Arkansas Children's Hospital. She was still unresponsive for days after due to the strong medications she was given. 
Based on her MRI taken in Little Rock, Camden has inflammation in her heart muscle. Due to the lack of oxygen, she also has swelling in her brain, causing memory issues. 
"All of the symptoms are reversible but there is no way to tell how long it will take. She has some memory loss and struggles with tiring easily," Stephanie said. 
Camden has left the impression of being very determined and persistent on many of the people around her. She asked her doctors what she needed to accomplish in order to be let go from the hospital, and was able to leave much earlier than expected. 
"She had a 1% chance of survival and should have been in the hospital a minimum of 4-6 weeks," Stephanie said. "We left Arkansas Children's Hospital in Little Rock after two weeks because of the determination and strong will she has."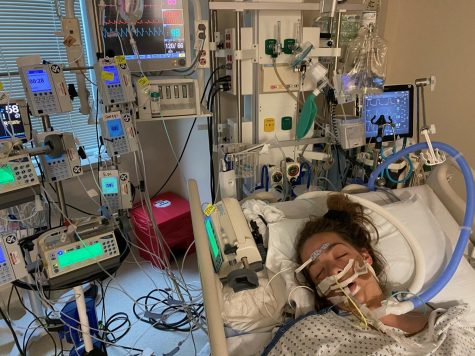 Junior, Allie Burtram, was shocked to hear about Camden's condition. Heartbroken, Burtram wondered how this had happened since she had been doing so well since her last surgeries in 8th grade. 
Camden's family made every effort to keep her peers updated, but it took some time for her doctors to understand Camden's condition. According to Burtram, waiting to receive the latest details was frustrating. 
"I just was praying and we told each other to keep praying like that's all we can do right now is to constantly pray," Burtram said.
 Burtram has always been aware of Camden's heart condition, as they have grown up together and been best friends since before they can remember. They have danced together for years, and Burtram and their teammates always knew to check on her.
"She's such a loving person and a kind person, and through this whole thing, she touched so many people and she had so many people praying for her," Burtram said.
Camden has received an overwhelming amount of support from her peers through social media. Burtram hopes that her community will see Camden's story and be inspired by her recovery. 
"What happened to her can change like so many lives and I'm sure it did just because the power of prayer, people saw that on social media, everyone was praying for her," Burtram said.
"We definitely have a renowned faith in people and the importance of community, friends and family," Stephanie said.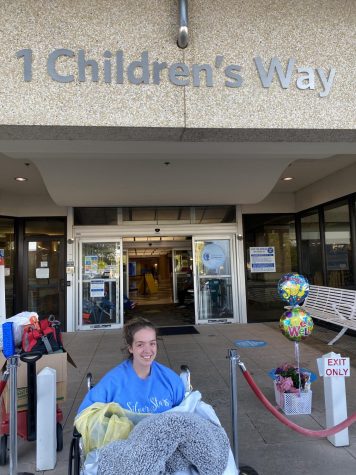 According to Camden's family, they have even had strangers from New York, Florida, and around the country reach out and pray for Camden recovery. They have received many prayers and love through food, giftcards, and a fundraiser. Camden's friends have been checking in with her daily and sending gifts. 
"Some have come over, sat in my driveway so they could visit," Camden said. 
Stephanie believes Camden has learned the importance of understanding others in regards to health. She also has decided to give back to Arkansas Children's Hospital and Arkansas Children's Northwest as an ambassador, and is a representative for the American Heart Association. 
"She wants to be a cardiologist when she gets older because she said she would be able to help others medically but also emotionally," Stephanie said.  
Although her memory effects are reversible, it is still unsure of when she will fully recover. 
"It will be a journey to get back, health wise," Camden said, "to where I was before the cardiac arrest that COVID caused." 
Camden's recovery has left an impression on her community and people across the country. Camden's story and the overwhelming support through prayers and social media has made her a celebrity in Springdale, and is sure to inspire many others who cross her path. 
"I have no doubt she will make a full recovery," Stephanie said, "with the determination and support of family and friends."