Recent Sports Scores
Monday, January 9

Basketball

Harber High School 49 - Springdale 42

Monday, January 9

Basketball

Harber High School 43 - Springdale 55

Friday, January 6

Basketball

Harber High School 52 - Rogers 54

Friday, January 6

Basketball

Harber High School 75 - Rogers 47

Tuesday, November 29

Wrestling

Harber High School 56 - Berryville 12
Payton Primm, News Editor
As I glance around the kitchen table, I observe the serious and contemplative expressions painted across my friends' faces. Everyone is focused in on the action, and the cards...
February 22
A Series of Unfortunate Events
February 16
View All »
Staff Profile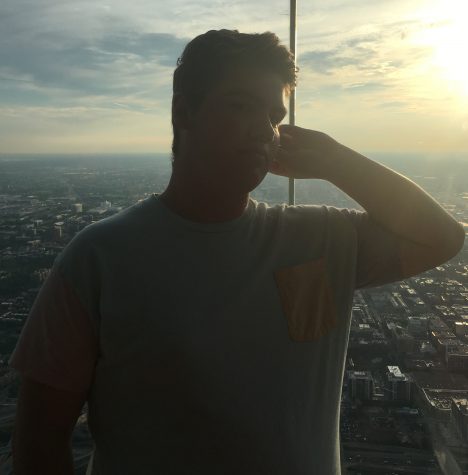 Nathan Plowman
Copy Editor
Copy Editor, 1st year staff I joined the newspaper staff to increase my writing skills and to fully immerse myself in the journalism world. I plan to double major in Journalism &...
HBWN
https://www.youtube.com/watch?v=nSdMbW2S5-s&feature=youtu.be
Maggie Cebuhar, Reporter
Junior Kinlee Nalley looks through her closet to find a basic tee to complete her outfit. She reaches for her American Apparel basic tee, and remembers how she will no longe...
February 16
Wall painted to become background for photos
December 8
The newest craze on social media, particularly Instagram, from all of the most popular bloggers and models is none other than a...
Out with the old and in with the new
December 8
As you scroll through the never-ending void of movies and shows that Netflix contains, you  look for that one movie that ...
View All »
The official twitter of HarBer High School