Recent Sports Scores
Monday, January 9

Basketball

Harber High School 49 - Springdale 42

Monday, January 9

Basketball

Harber High School 43 - Springdale 55

Friday, January 6

Basketball

Harber High School 52 - Rogers 54

Friday, January 6

Basketball

Harber High School 75 - Rogers 47

Tuesday, November 29

Wrestling

Harber High School 56 - Berryville 12

Tuesday, November 29

Wrestling

Harber High School 72 - Gentry 6

Saturday, November 19

Football

Harber High School 16 - Bryant 23
Event Calendar
January 2017
| M | T | W | T | F | S | S |
| --- | --- | --- | --- | --- | --- | --- |
| &nbsp | &nbsp | &nbsp | &nbsp | &nbsp | &nbsp | 1 |
| 2 | 3 | 4 | 5 | 6 | 7 | 8 |
| 9 | 10 | 11 | 12 | 13 | 14 | 15 |
| 16 | 17 | 18 | 19 | 20 | 21 | 22 |
| 23 | 24 | 25 | 26 | 27 | 28 | 29 |
| 30 | 31 | &nbsp | &nbsp | &nbsp | &nbsp | &nbsp |
Staff Profile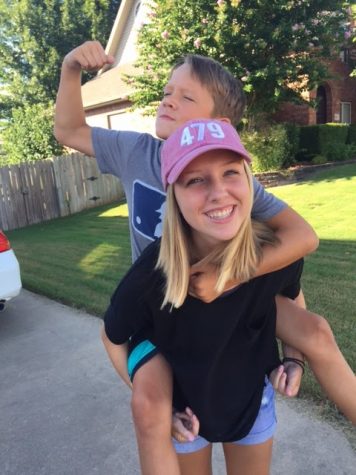 Emma Kate Bockelman
Reporter
1st year reporter I hope to grow in my writing skills and learn a lot from this new experience as a reporter for The Herald.
An error has occurred with the ICIT Weather Widget, if the issue persists through refreshing please contact the site administrator.
Holland Primm, Editor in Chief
The newest craze on social media, particularly Instagram, from all of the most popular bloggers and models is none other than a simple wall. Located behind a boutique in Fa... Read More »
Dec 8
Out with the old and in with the new
December 8, 2016
As you scroll through the never-ending void of movies and shows that Netflix contains, you  look for that one movie that ... Read More »
December 5, 2016
The monthly subscription of CoverGirl has come in, and we're expecting to see Katy Perry, but instead it's… a boy? Me... Read More »
View All »
Apologies, but no events were found.