De La Torre steps up to the challenge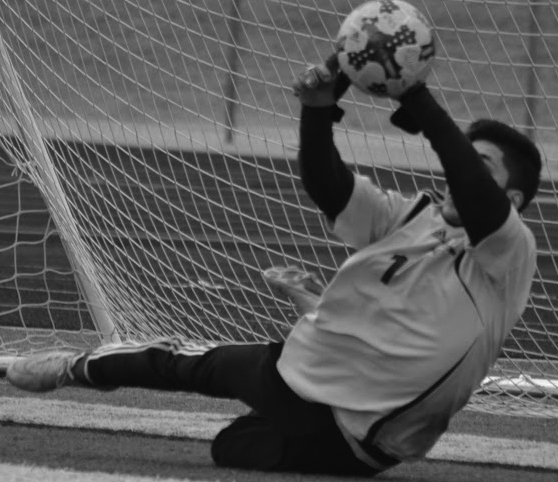 Hang on for a minute...we're trying to find some more stories you might like.
The full time whistle blows and Junior Eduardo De La Torre embraces four teammates after his team's 2-0 victory over Springdale. He describes the moment of the game to the team manager as the best in his life.
De La Torre had to make it on the team and win the battle for starting goalie, but he still has other challenges that he faces.
"One of the big challenges I face as a goalkeeper is getting injured, just a lot of injuries can happen. It's fun though I get to see the whole game, but it gets intense when they get closer and closer"
Coach Leo Hernandez has worked with the goalkeepers the most this offseason. He gave insight to why De La Torre was named the starting keeper for this season putting him in a leadership position.
"We decided he should be our starting keeper because his continuous work and his perseverance. He is leading the goalkeeper at the moment. We don't have to wait for him to start to warm up," Hernandez said.
This is De La Torre's first season with the Wildcats, and he has already began to make a positive impact on the field.
"He has gotten better at focusing on the positives, even though he doesn't have a lot of height you can feel his presence in the goalie box," Hernandez said.
With De La Torre having a big presence in goal it positively affects the team as a whole in the games.
"It's huge because everything starts from the back and then we carry that energy to the top so we can score goals. It makes the team feel safe at the back and it makes him work harder," Hernandez said.
De La Torre has one goal set in mind, and he is working to achieve that in his first season with the team.
"My expectations for this season is to try to get a clean sheet for most of our games, and help lead our team to state," De La Torre said.