Senior thanks journalism program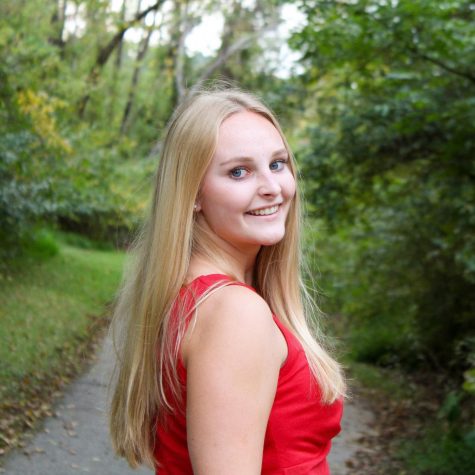 My senior year did not go as I had expected. I knew going into the first day of school this year, it would not be like every other year but nothing went the way I thought. I am not saying I would change anything about it though. This year brought me many opportunities that I never imagined I would get. The best being co-editor. 
Becoming a co-editor of the Herald was the best thing to happen. I feel getting to be a newspaper co-editor taught me many responsibilities and lessons that I could not have learned anywhere else. The newspaper has brought many people into my life. Sophomore year I met some of the best people of my life. I would not be the person I am today without my advisor and former editors. I could never thank them enough for the things they have done for me, some of which they probably don't even know about. 
I always felt at home in room C-202. After the first print issue my sophomore year, I knew this was the place for me to be. I took journalism on a whim and got more out of it than I thought. I looked forward to the late nights with my friends. That is definitely something I missed out on this year. Those days were so much fun yet held so much stress. The bound I have with my former staff member formed during late lights are some that can never be broken. Realizing I never get to sit and stress out deadlines and the tiny details breaks my heart. 
This year was filled with many ups and downs along with things I never could have thought I would have to deal with. Missing out on so many activities my senior year sucks but I would not change my senior year at all. I know there will always be things I wish I had gotten to participate in but I got so much more out of it. I made friends I never could have imagined getting to know and learned so many new things that could not have been learned without the obstacles. 
This class, newspaper, website and most importantly the staff mean the world to me. This is my last story for the Har-Ber Herald and all I want to say is, "Thank you."