Proposed pride flag ban in Florida public schools sparks concern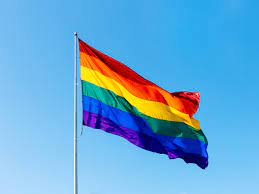 State legislatures and school districts in Utah, Oregon, Missouri, and Florida have been responding to parent's complaints and lawsuits regarding LGBTQ+ pride flags being displayed on campus. A bill introduced in the predominately Republican state of Florida could potentially ban any form of the LGBTQ+ pride flag from being displayed in public schools or government property while districts have already banned the rainbow symbol in their buildings. 
Although the Arkansas government or the district hasn't taken action to restrict pride flags on campuses, because of the large Republican voting population, students believe it might become an issue and would have negative effects on the LGBTQ+ population in the school district. According to junior Sawyer Hood, it's important for students, especially those in high school, to feel comfortable exploring how they fit into their future world outside of school. 
¨Many students are still trying to figure out who they are and how they fit into the world," Hood said. ¨It's detrimental to their development for schools to ban us from being ourselves."
The proposed legislation would affect teachers as well. According to theater director Tony Terrell, banning pride flags would prohibit teachers from creating safe classroom environments for LGBTQ+ students. Many teachers, including Terrell, strive to keep their classroom a judgment free area where students of all backgrounds can come together. 
The school districts in other states that have already banned the LGBTQ+ pride flag have been arguing that the flag is inherently political. Students on both sides of the issue agreed that the topic of sexuality is not political. However, people make it a politicized topic by continuing to argue about it. 
"Anything could be politicized, you know, walnuts versus cashews", said senior Braydon Byrd. "I think it's just a talking point trying to ruffle some feathers." 
According to junior Connor Hamby, if the school districts are going to ban one flag that's deemed political, they should ban them all. Byrd and Hood agree and have pointed out that there are many teachers around the school that have flags of other countries and sports teams. This raises the question for Byrd of will those flags be banned as well? Or just the LGBTQ+ flag? 
"Would they ban the German flag because of the history it represents with the Holocaust?," said Byrd.