Seniors express disappointment in upcoming events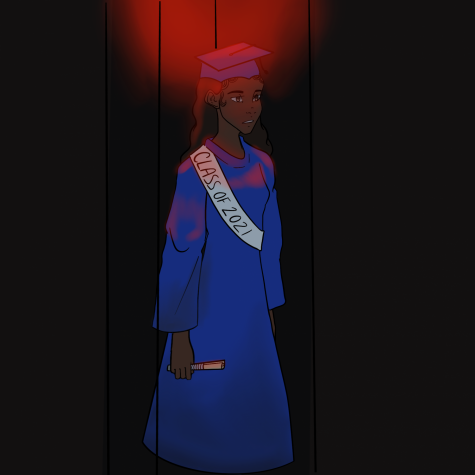 Senior Colby Stewart, among many others, has been waiting for their senior prom and graduation to be the only high school events they participate in. Multiple students decided not to go to homecoming, football games, or any other social events, with the hope that their senior year would be the best one yet. However, with COVID-19 their entire year has changed.
"I've waited three years in high school for this one event," Stewart said. "It's just not what it should be."
Principal Griep sent out a newsletter notifying the students and staff of the accommodations made.
"We realize that many of the traditional events have been modified to meet the requirements of the Arkansas Department of the Health," Dr. Paul Griep said. "Nevertheless, we are committed to honoring the class of 2021."
All events will still require masks and as much social distancing as possible. Trying to abide by regulations and hold all of these celebrations is a challenge, but some seniors don't think the student board has tried hard enough.
"I think that the effort that the administration put in was lacking," senior Abby Bunch said, "I appreciate that they are doing something for us, but it feels like a last-stich effort that most seniors won't even participate in."
All celebrations are changed, including normal traditions at school before the seniors are even let out.
"There were a lot of things taken away from my senior year," senior Kayla Rushton said. "We aren't getting a balloon drop, we cannot throw papers because everything is online, and that has always looked exciting to me."
However, just because they are modified, doesn't mean they will not occur at all. In fact, most of the accommodations were achieved just through a change in time length.
According to a newsletter sent by Griep, on April 30th at 3:15, we will bring all seniors to the Wildcat Arena for a special send-off. The event will last approximately 10 minutes.
The real pain that seniors Rushton and Bunch both show is in regard to their senior prom and graduation. They are no longer able to see a lot of their friends graduate due to the new time slots broken up between last names.
The newsletter went on to say commencement exercises honoring the graduating Class of 2021 will be held on May 15 at Bud Walton Arena. Based on directives provided by the University of Arkansas, we will hold three graduation ceremonies. May 15 at 2:00 – Graduates with Last Names (A-F), May 15 at 4:30 – Graduates with Last Names (G-N), May 15 at 7:00 – Graduates with Last Names (O-Z.)
According to senior Jami Chancellor, prom this year is supposed to be assisting any student planned prom you have. This would account for the new earlier times administration has now set up. 
On May 1, Har-Ber High School will hold a Prom/Blue Carpet event on campus. Due to ADH guidelines and the importance of preventing the spread of COVID-19, this event will be held on campus and it will be in three different time slots. 225 students will be allowed to sign up for each of the time slots. Time slots will be (4:00-4:45, 5:00-5:45, and 6:00-6:45).
Even Prom itself will be changed, not just the times. Multiple Seniors have claimed that with the new changes, Prom doesn't even seem fun, and few students will go.
"I never got to buy the big long dress because we didn't have a prom last year, and this year it is semi-formal," Rushton said. "It's just going to be at school instead of going to the Springdale Metroplex, where we normally had it. So it's disappointing that I'm just coming back to Har-Ber where I go every day."
Although there are a lot of upset seniors, the Senior Class Council is proposing an idea for a senior celebration that also accommodates the regulations.
"On April 30th, the seniors' last day, Senior Class Counsel has been trying to get some food trucks and snow cones to come here. I think Slims is going to sponsor something, I'm not sure what yet though," Rushton said. "Around three we will have a Send-off for the seniors in the gym, and then the Senior Class Council will have everyone go to the courtyard, and have the food trucks for people to just eat, talk, and take pictures. We are trying to get a cool backdrop and a balloon arch."
Although a great number of Seniors have expressed their disappointment in the change, many of them are persevering until things finally go back to normal.
"I mean, it sucks that I can't have a normal dance or even year, but I'm trying to be positive," Chancellor said.