Har-Ber Alum develops new social networking platform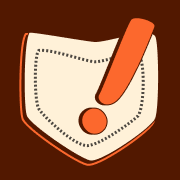 On April 14 Har-Ber Alum, Caleb Casey, and his partner launched Pocketrides, a new, community oriented social networking site. Casey describes Pocketrides as a platform for people, specifically Generation Z, to coordinate events as Facebook usage among the demographic sinks to only 32% according to NBC News. 
The network originally was inspired by the bike riding community, but is designed to be used for any event. 
"It started out when we noticed the need for planning things, specifically bike rides," Casey said. "No one uses Facebook anymore, except maybe our parents, but other than that there's no one." 
Casey said that the platforms Generation Z, or in his words, "the post-Facebook generation", use most frequently (Youtube, Instagram, TikTok, and Snapchat, according to later.com) make planning events difficult. 
According to Casey, Pocketrides is unique from other social networking sites because it views the user as the customer, rather than the product. This means the site has no advertisements whatsoever, but in order to make this possible, Pocketrides costs $5 monthly.
"With traditional social media like Facebook for example, make money from advertisers," Casey said. "[Advertisers] are paying for your eyeballs and your time. Our feeds are interjected with paid content, and we don't really get to control what we see online anymore. So our biggest thing is we want you to see what you follow, and everything you interact with be what you want." 
By allowing the user to have a say in what content they are shown, Pocketrides is also working to protect its users mental health.
"You control what you want to see," Casey said. "There's not any incendiary content unless you want there to be. Current platforms show us things that make us mad or will draw hate speech to generate likes and view time." 
Another of Pocket Ride's unique features is that each "like" on the platform is worth $0.01, making it easy for users to monetize their content. 
"It's work these days to be a content creator, so we thought we might as well make it easy to get paid," Casey said.
In addition to providing an opportunity for users to monetize their content on Pocketrides, the platform also allows users the option to donate the money generated from their "likes" to fighting climate change. 
"Our main three points are to protect the planet, to protect users' mental health, and protect the community," Casey said. "Our generations will be the first to actually grow up and come of age during the time of the climate crisis. Imagine what we could do collectively with the profits from something the size of Facebook."