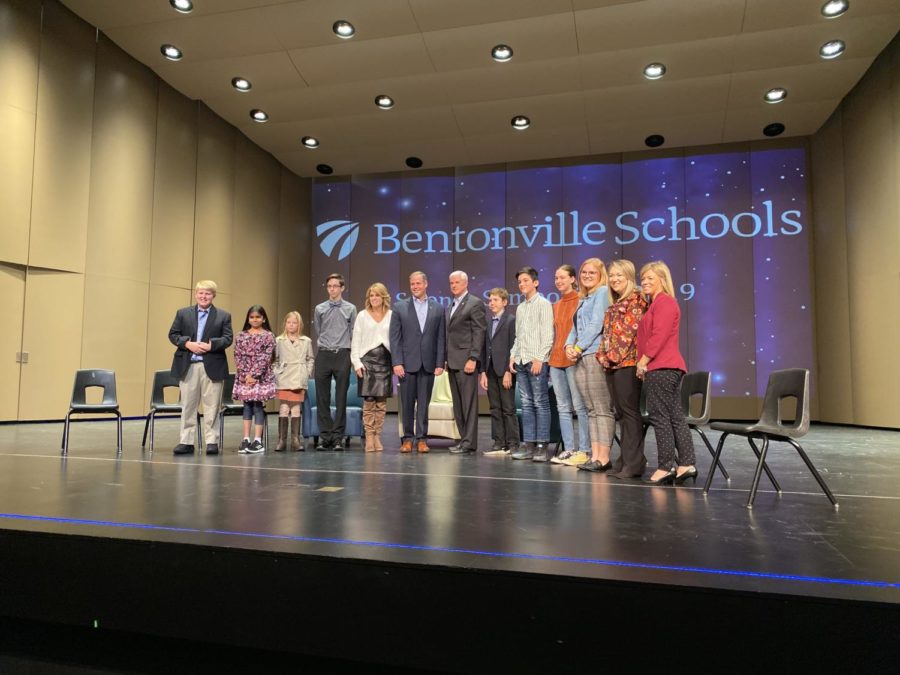 National STEM Day on Nov. 8 provides students with opportunities in Northwest Arkansas to learn about jobs in the STEM field. Because of this science-based day, Congressman Steve Womack invited NASA Administrator Jim Bridenstine to Bentonville High School.
"We have a real need in our country to inspire the next generation of leaders to pursue STEM-related fields, and I couldn't think of anybody more appropriate than the Administrator of NASA to communicate that message," Womack said.
Bridenstine was invited to participate in a Q and A with students from the Bentonville School District, in hopes of bringing a spark to the students in the audience.
"We thought that having the administrator here really brings that connection of what [students] are learning in the real world," Science Specialist of Bentonville Schools Jennifer Furstenberg said.
The AP Physics C: Mechanics and AP Physics C: E&M students at Har-Ber were invited to attend the special event along with other students from the Springdale School District.
"I think the students were able to hear a perspective from someone who wasn't a science major that science can be interesting even if that's not where your passion lies," physics teacher Christine Morledge said.
Bridenstine detailed some of NASA's efforts and special projects they have been working on, along with special jobs that are currently needed at NASA.
"[Bridenstine] said that political science is really important to NASA right now. If anything, I have a newfound spark for politics," junior Nathan Womack said.
The students who were able to attend to Q and A were excited for the opportunity and thankful that they were able to learn from the experience of Bridenstine.
"I appreciated that he took the time to come and talk to us. It was nice to hear from someone who was in a position of authority," senior Kate Bowden said.