Haven't you heard she's M.A.J.O.R.?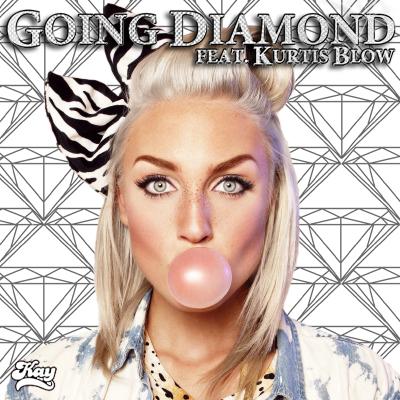 Interscope Record's best kept secret, Kay, has finally gotten the chance to officially release something in the US, and I can honestly say that I couldn't be more excited!
Although it's not much, she recently released a four piece EP titled "My Name is Kay – EP". Even though it's not long, it definitely showcases her talent as an all-around vocalist.
The first track to the EP, "My Name is Kay" was produced to introduce her to new listeners… as her name is, in fact, Kay. The young MC spits her semi-aggressive-semi-sweet verses over a ear-catching beat devised of climactic sirens, hard hits to the drum kit, and almost-funky bass guitar slaps.
Featuring pretty much the original rapper of all rappers, Kurtis Blow (how her A&R reps. pulled that one off, I will never know), "Going Diamond" gives Kay the chance to lay down her ever-so-smooth vocals that I can only describe as spreading Nutella on a freshly toasted piece of Wonder Bread.
The record itself embodies the feel of summer with its catchy melody over shimmering guitar plucks, flowing and bumping bassy synth line. Listening to this song conjures up cheesy images of an 80's music video of some blond roller-skating down the sidewalk of a beach in sunny California…and I like it.
The last song is slightly reminiscent of "My Name is Kay" and entitled M.A.J.O.R. and once again brings in her semi-aggressive-semi-sweet tone back into play. The song is hypnotic and somewhat ominous. The whole EP is of Kay introducing herself and blatantly telling the listener that she has what's been missing in the music industry.
They way I look at it: since she has it, she can flaunt it.
The EP also comes packed with a Tiesto remix of M.A.J.O.R. which gives it a new hard hitting and electronic sound.
One thing I always think when listening to Kay's music is that I cannot decide weather or not she is in the right time period.  She could either fit in with the MC's of funk from the 80's or she could fit right in with today's top chart pop artist.  Kay carries her unique brand of pop-funk-R&B perfectly.